The BVF Committee has up to nine elected members. The Committee really wants to be approachable and communicate with the membership so take a good look at the mug shots below and come and say hello next time you see us!
---
Life President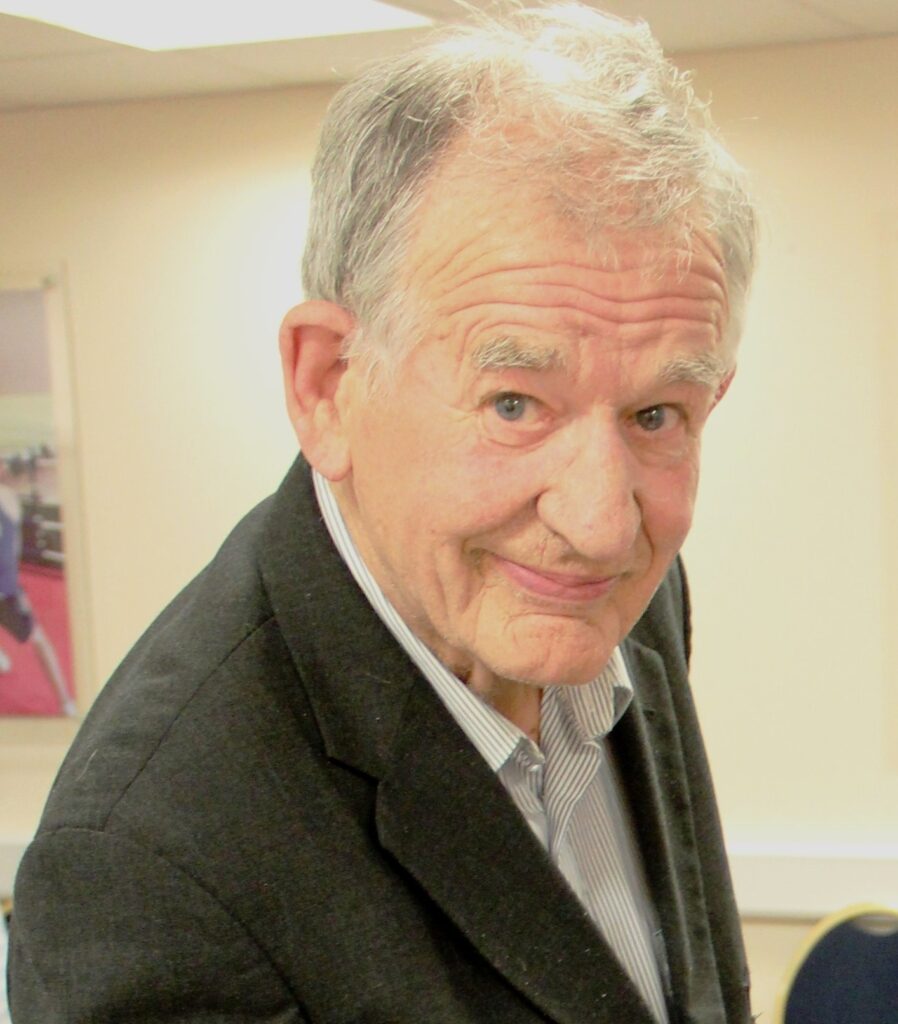 Henry de Silva
Henry de Silva created veterans fencing in the UK founding the National Veterans Association (NVA) in 1987. NVA became BVF in 2010. He went on to promote veteran fencing overseas and helped found associations across Europe, The first European Championships were held in 1991 and Henry was the first Chairman of the European association.
---
Committee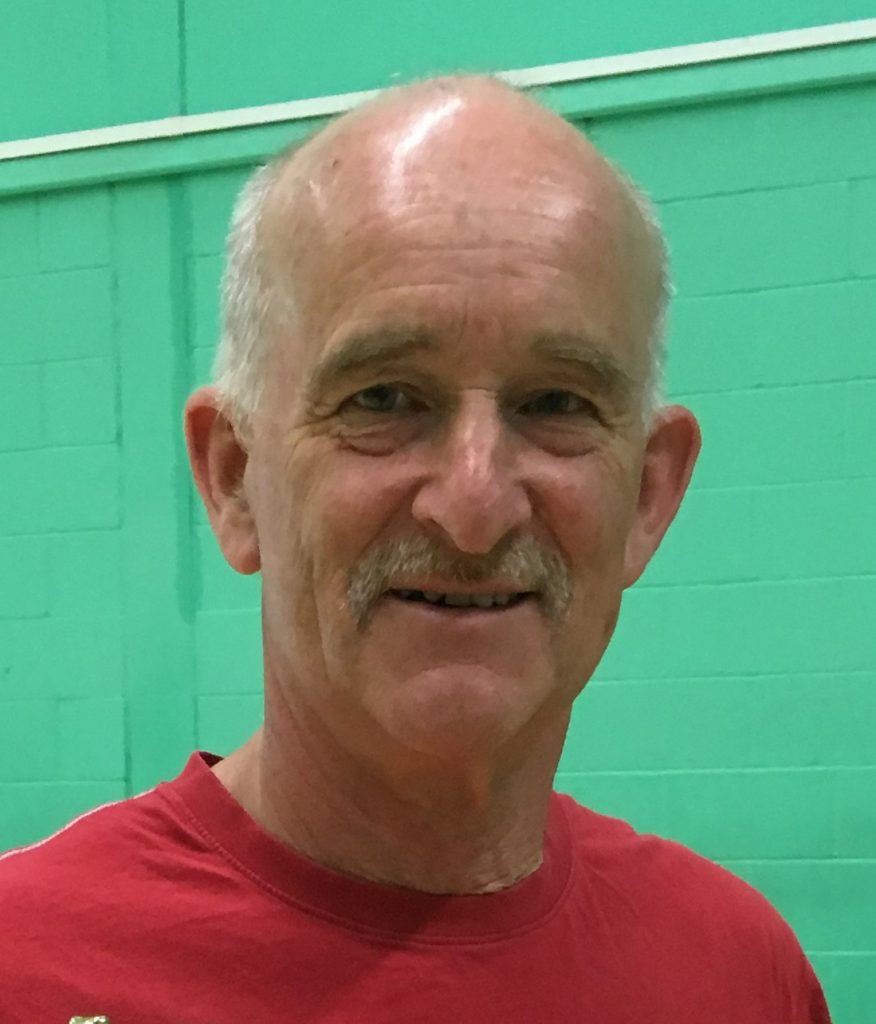 Carl Morris
President
Having been a member of the vets for well over 15 years now I have taken an active role over the past few years of helping BVF grow and succeed.
My background is in economics and HR management and in those roles have headed up and trained many teams which comes in very handy in my role as Chair.
I have been fencing since the 70's, won medals at two senior Commonwealths and Gold at the vets Commonwealth in Toronto. In my time I have also served as treasurer of West Midlands
Fencing and Chair of Hampshire fencing.
---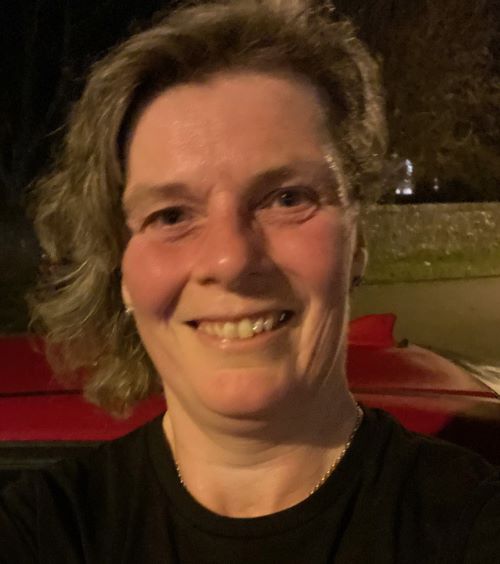 Lucy Wright
Secretary
I'm a sabreur and joined BVF about 10 years ago when I was asked to fence for the South in the Winton Cup. Since then I've enjoyed taking part in the events that BVF has to offer and I've now risen to the dizzy heights of secretary of BVF!
---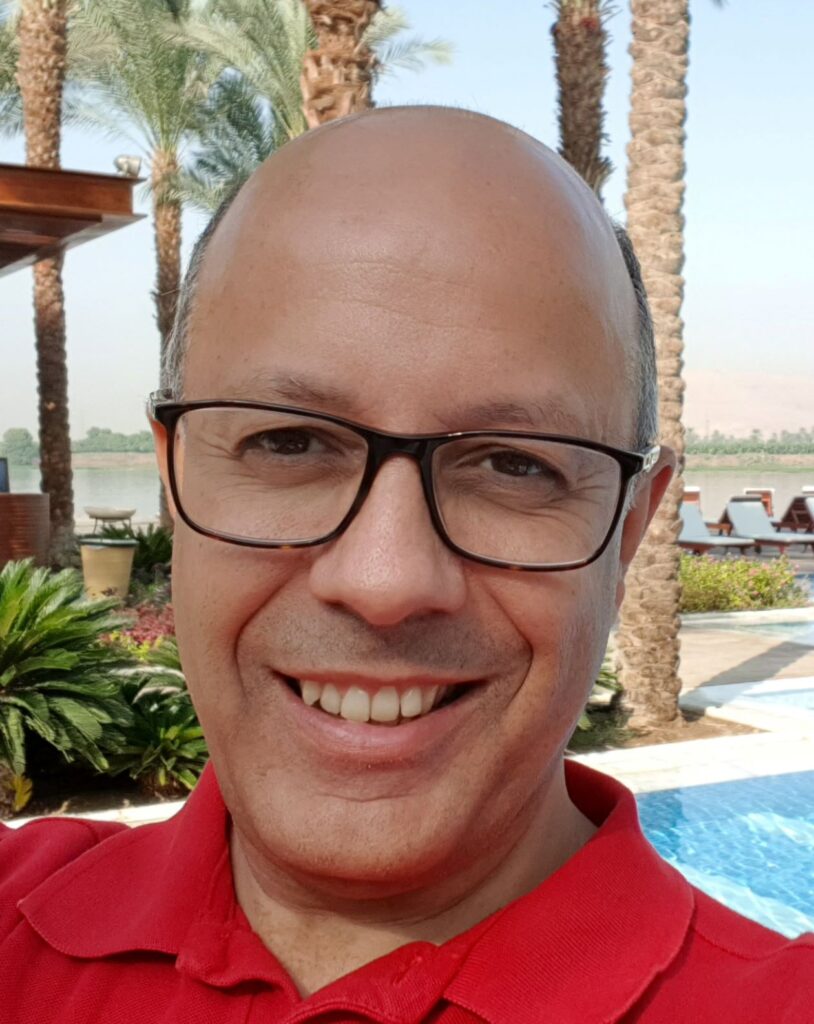 Paul Baillache
Treasurer
Joined committee as Treasurer in 2020.
Started fencing at school back in the 1970s, and apart from a small break have been fencing ever since. I am a foilist, but fence epee and sabre as well, which means I have fenced a large proportion of the veterans membership at one time or another. I fence mainly in Kent and the South East at a number of clubs, but over the years I have fenced in London, the South West, and Eastern regions.
I don't have a cupboard full of medals, but I have won the Vets Master At Arms trophy a few times, before younger, fitter, faster, and to be honest a lot better, fencers found me out, and I fulfilled my one ambition as a veteran to make it to the World Championships, when I went to Cairo in 2019.
---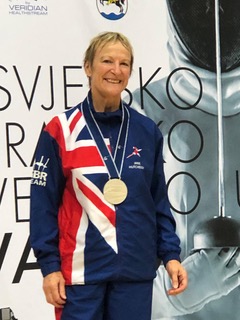 Jane Hutchison
Membership
jane.s.hutchison@btinternet.com
I started fencing as an adult beginner as I followed my children into the sport. My background is in health as a Radiographer. I have always done a lot of sport but did not discover fencing in my youth which makes me different to some as it's not a sport that I was coming back to but rather one that I was starting out in with lots to learn. I started with foil, moved to epee and settled on sabre as my main weapon. I have since won Gold medals at Veteran European, Commonwealth and World Championships. It is never too late to start. I was secretary of South West fencing and Bath Sword Club for many years and am currently a Veteran fencing selector. I will fence with anyone, talk with everyone and am happy to be on the committee to take a more active part in this great organisation .
---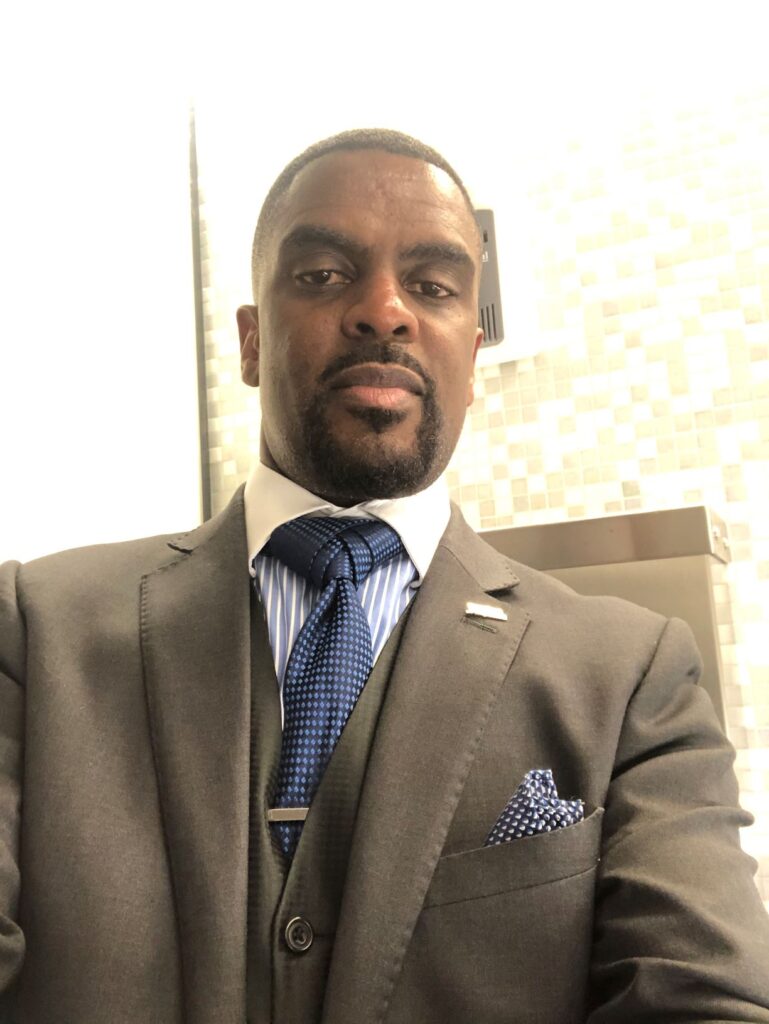 Kola Ayanwale
Competitions sub-committee
I am a passionate athlete with over 15 years of fencing experience, 10 of those years as a competitive athlete. I am ambitious about my own performance, and even more so regarding the success of my colleagues and peers.
I not only aspire to represent Team GBR at the highest levels, I am also an FIE referee (Epee) with over four years' experience on the European and National competition circuit. My close relationships with referees and competition organisers from France, Austria, Germany, Slovakia, to name a few, means that working towards multiple reciprocal competition and training events should be within our grasp as we develop our federation
further. This is coupled with a work ethic that allows me to ensure close working relationships with both members of the committee as well as stakeholders both far and near.
---
Naomi Donaldson
Competitions sub-committee
This is only my second year of vets fencing but I have been actively involved in the sport for over 20 years, giving all three weapons a go for a while until I found my 'thing' in sabre.
An engineer by trade I am used to getting things done and problem solving, something I thoroughly enjoy!
I took to competitive fencing as an adult but have managed to be selected to represent Northern Ireland at 3 x Senior Commonwealth Championships and 1 x Vets Commonwealth Championship taking silver in London 2022.
---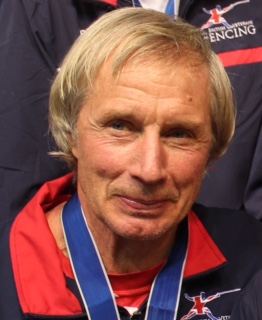 Graham Paul
Chairman of Selectors
Competitions sub-committee
I have chaired BF Foil, International and Referee's committees and am a FIE qualified referee.
I competed in 4 Olympics at Foil and Epee, and was reserve for Sabre team.
I have won a number of World and European Veteran championships at both foil and epee.
I have also assisted in the organisation of many competitions over my career.
Having trained and competed at all three weapons and fenced in all age categories, I have a comprehensive understanding of the different training and competition requirements of all veteran fencers. I know which fencers might benefit from competing abroad and which will gain more from going to the gym!
---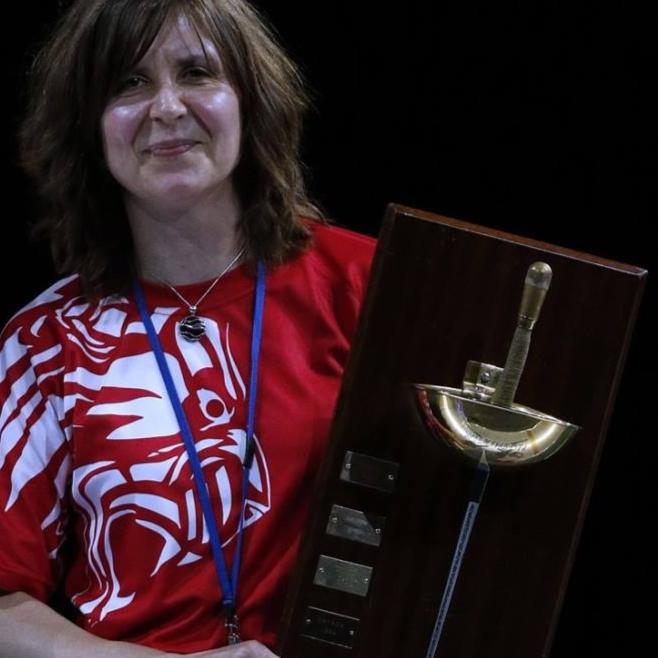 Beth Cranston-Selby
Development
Since 2008 I have been a full-time fencing coach and Regional Development Officer based in the North East of England. As part of my development work, I manage a range of grass roots programmes such as Street Swords
(leadership and fencing in areas of deprivation), On Guard Sister (increasing fencing opportunities for girls and women) and Silver Swords (inspiring activities for older people).
I have been in the role of England Fencing Team Manager from 2006, leading the team to victory in the 5 Nations trophy 9 times and at the Commonwealth Championships in Melbourne 2010 and Glasgow 2014.
Represented Great Britain and England, achieving gold medals at the Veteran World and European Championships, Senior and Veteran Commonwealths and 13 national titles for veteran and senior championships. 2020 European Veteran Fencer of the Year.
As well as the Board of Veteran Fencing, I am a Board Member of England Fencing.
---
Gillian Aghajan
Promotion
BVF Team Manager
EVF Representative
As a late starter to fencing, having been a fencing parent supporting my daughter for several years, I joined the Vets as a complete novice in my late forties. Since then, Vets fencing has played a huge part in my life from fencing in all types of competitions; social, Opens, Welsh home and international events, Vets Europeans and even once at a Vets World Championships, to being previous Chairman of British Veterans Fencing for six years, with many other things in between! I am delighted to have re-joined the BVF committee, this time as an ordinary elected member, to continue in the roles of EVF representative and Team Manager for international events, and to work with fellow BVF group members on the development and promotion of BVF. I was re-appointed as a member of the EFC Veterans Council at the last EFC Congress.
---
Publicity Officer
Malcolm Fare
Committee Tenures
| | | |
| --- | --- | --- |
| Committee Member | Role | Year of re-election |
| Paul Baillache | Treasurer | 2024 |
| Graham Paul | Ordinary member | 2024 |
| Naomi Donaldson | Ordinary member | 2024 |
| Carl Morris | President | 2025 |
| Jane Hutchison | Ordinary member | 2025 |
| Gillian Aghajan | Ordinary member | 2025 |
| Lucy Wright | Secretary | 2026 |
| Kola Ayanwale | Ordinary member | 2026 |
| Beth Cranston-Selby | Ordinary member | 2026 |